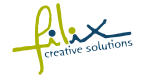 Filix – Up tech
Spinner, yarn coverer
FILIX UP-TECH is the specialist in elastic yarn, known and recognized worldwide since 1934. Our objective is to research and develop creative solutions that will enable our customers to maintain a competitive advantage. FILIX UP-TECH has an important machine park working thanks to 180 collaborators on more than 36500 m², allowing to answer all the requests, from a few tens of kg to several tens of tons, whatever the yarn wished by the customer.
Services :
Exclusive development and production of custom-made yarns for our customers.
Highly qualified team dedicated to customer service.
High development capacity of new yarns (more than 250 per year).
Features :
Anti-abrasion, antibacterial, antimicrobial, anti-shocks, anti-cut, anti-vandalism, puncture resistant, antifungal, antistatic, anti-stain, antiUV, antivirus, conductive, water repellent, filtering, hydrophilic, hypoallergenic, fireproof, waterproof, acoustic insulation, electrical insulation, thermal insulation, breaking resistance, resistance to chemical agents, breathable, thermoregulating
Application fields :
Health, hygiene, transport, automotive, aeronautic, nautical, spacial, agri-food / Packaging, clothing, leather goods, sport, sport equipment, furniture, building, home, events, safety, geotextile, energy, industry
Materials :
Natural : Cotton, Linen, Hamp, Wool, Silk
Chemical : Viscose, Lyocell, Cupro or Bemberg, Modal, Bamboo, Acetate, Seacell®, Rubber, Polyester, Polyamide, Polyethylene, Polypropylene, Aramid, Polyurethane or Elasthane or Lycra®, Acrylic, Fluorofiber or PTFE or Teflon®, Glass, Carbon, Metals
Materials / treated textile surfaces :
Raw materials, yarns
Equipment :
Traditional and air-jet wrapping machines, double-twisting machines, twisting machines, ....
R&D laboratory
Control laboratories
Pilot workshop for pre-industrial development.