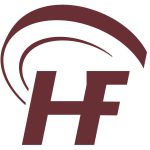 Hilzinger
Development and manufacture of polishing discs
We are a company specialized in the manufacture of polishing, grinding and satinizing discs for almost 35 years.

The polishing discs are made exclusively from natural materials, such as sisal or cotton.

Our cotton range includes 10 different qualities, all selected for their different mechanical surface treatment properties.

It ranges from the classic polishing disc, as a whole disc, sewn or not, to the ventilated polishing disc, or even the sisal grinding discs.

Our satin polishing discs are also available in a range of "whole discs", ventilated, or flap discs. We select our raw materials from the largest manufacturers of nonwoven abrasive nylon.
Services :
Disc development, padding, die cutting, radial sewing ( manufacture), crimping of discs on frames, stapling, impregnation.
Application fields :
Automotive, aeronautic, industry, table arts, watchmaking
Equipment :
Pneumatic sewing machine, radial press, industrial stapler, padding machine, manual press and automatic press.