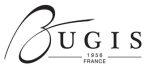 Bugis
Knitter
Design, development and manufacture of knitted fabrics for the clothing and technical applications sectors.
Services :
Circular knitting, flat knitting, inspection.
Features :
Anti-abrasion, antibacterial, antimicrobial, anti-cut, puncture resistant, antifungal, antistatic, antiUV, conductive, water repellent, filtering, hydrophilic, fireproof, acoustic insulation, thermal insulation, breaking resistance, thermoregulating, anti-wave, mosquito repellent, anti-dust, anti-mines, anti insect bite
Application fields :
Health, hygiene, transport, automotive, aeronautic, agri-food / Packaging, clothing, sport, furniture, building, safety, industry
Materials / treated textile surfaces :
Equipment :
Circular loom, flat loom, inspection machine.