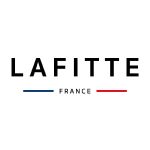 Textile Lafitte
Printer, cutter, manufacturer
A family business created in 1968 in which three generations share the management according to the skills of each. This organization allows us to combine historical know-how with innovation and modernity. We specialize in the manufacture of personalized sports equipment, mainly for cycling, athletics, swimming and triathlon.
Services :
Sublimation (digital printer press and calendering), model making (gradation), cutting, saw cutting, ultrasonic welding (tape laying and assembly), clothing manufacturing.
Application fields :
Health, clothing, sport, underwear, seaside
Equipment :
Digital sublimation printer, press and calender, cutting scissors, band saw, Vetigraph (gradation), flat stitch and chain stitch machine, overlock machine, safety (stitch on the outside and stitch between needle and hook - for very stretchy lycra), folding machines, English sewing, buttons, buttonhole, bartacking, bottom stitching, elastic stitching, tape stitching, rib stitching (two needles), zig-zag stitching, double feed stitching, Flatseamer, laminate stitching, boxer machine [45 machines].